Dr. Emmanuel Akwetey, the Executive Director for the Institute of Democratic Governance (IDEG) on the popular Joy FM's programme Newsfile on 8 August said he expects food shortage in the country following a reduction on the importation of food especially rice and tomatoes.
Speaking on the impact of the novel coronavirus pandemic on the economy he mentioned that the government's decision to ban the importation of food commodities in other to strengthen and ensure food sufficiency, the country is likely to face food shortages therefore drastic measures should be put in place to avoid the obvious.
Following major policy interventions by the current administration to build a robust agricultural centered economy, Planting for Food and Jobs (PFJ) and Planting for Export and Rural Development (PERD) since its inception has seen some progress so far. Regardless of challenges in implementation, the country saw an increase in rice production last year which moved stakeholders to call for a ban on rice importation.
Speaking on the impact of the coronavirus on the economy Dr. Akwetey mentioned that the government's agenda towards food sufficiency is a good move, however, there should be deliberate strategies to locally strengthen the food supply chain in the country first.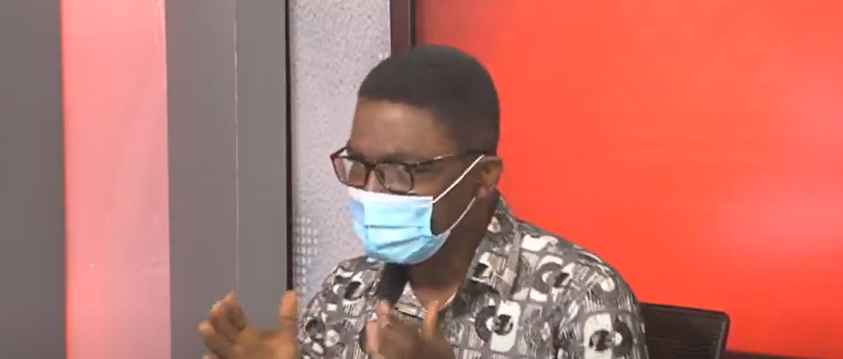 Sourced from http://www.myjoyonline.com
He commended the government for taking measures to provide a stimulus package to support small businesses including a reduction in utility tariffs. He believes the government's decision to provide relief for SMEs can address some economic and social impact of the pandemic. Going forward, people will have to eat and there should be enough food available to avoid hunger. Efforts to revamp and stabilize the economy in these difficult times will demand an integrated approach which essentially includes building strong food systems locally through agribusinesses.
" Most of the accounts given are parts of the survival strategies. You also have to ask yourself how do you go beyond survival and restart or energize it in away. Probably it is good that our dependency on imported goods is going down. Very soon I anticipate that there will be a shortage in the things we depend on we import- the rice and tomatoes and others" he said.
Once the importation of food has reduced there should be clear strategies to locally produce to sufficiently feed ourselves. We can't go hungry trying to stabilize the economy.